Last weekend, we went to the RA Summer Exhibition. We had been to a birthday in a
Bethnal Green railway arch
beforehand and so I didn't take in that much and kept almost bumping into the sculpture. As ever, the rooms were (over)stuffed with art-work and as usual we compared the for sale prices to the actual talent in the works. The rooms each had a theme - some were easy to decipher i.e. photography, others gave up their meaning more obtusely. What I thought was "the uncanny" (eyeless mannequin installation) was "the role of art in a fractured world".
The paintings are technically anonymous but you can look them up in the exhibition catalogue, or in the info booklet available in each gallery. Dave spotted a large stained glass work was by Gilbert and George and I some Bob and Roberta Smith slogans. I liked the impressionistic moodscapes of London by Jock McFadyen and a ceiling comprising hundreds of faces in tiny LED oblongs.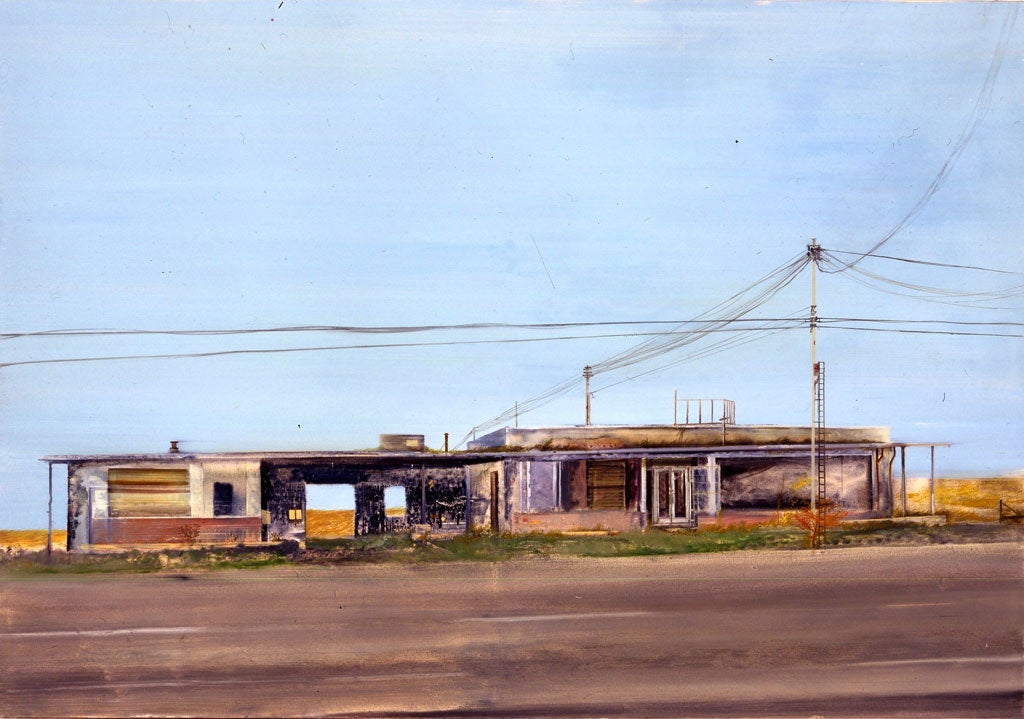 This weekend, we watched the men's Olympic road race – Thrills! Spills! Belgians! – at Rapha cycling shop/café in Spitalfields. This was after a couple of false starts, at Beach East and Boxpark, which were showing rowing and hockey, respectively. I later found out that this was what the BBC was televising, but that didn't stop me hating Beach East with all of my heart and not just because I was
hangry
.
If we're supposed to be reliving the 2012 glory days, then why isn't there a massive screen in the Olympic park where people can watch the games? Four years ago, there were screens in Victoria and Hyde parks, free to enter. This year, there are only two "fanzones" in London Bridge and at Beach East, which you have to pay to enter. It's only £2, but if you're a family of three plus mum and dad, that's a tenner before you've even gone through the turnstiles. Most families in Stratford are not heaving with money. Secondly, the beach is tiny. Thirdly, to get to said beach (and fanzone), you walk through a screamily loud amusement park, bright and noisy and kid-attracting, exhorting you to spend mpre. Fourthly, your bag has to be searched before you go in (unlike if you went to say, Southend for the day) and you're not allowed to take in more than a token amount of food; you have to buy what's there, which leads me to fifthly, the food was all a) expensive and b) shit (burgers, chips, slushies, donuts). I don't want to go full Jamie Oliver, but there was nothing healthy or even nice. The place was just cynical.
Sunday was David's birthday which was spent mostly in Mason & Company. Unlike Beach East, this is a nice Olympic "legacy": a section of bars and restaurants on the canal in the Here East (ex-media centre) building. It was pretty hipsterified - but at least hipsters don't have screaming kids. Or when they do, they have to give up their hipster gun and badge. You can't ironically have children.
Anyway, after nine hours of sipping strong beer slowly, we walked home, not through the park as usual, but by road by the side of the Copper Box, down past an eerily empty Westfield, to the City bus station, Stratford glittering uneasily to our side: the Arecelor Mitall sculpture glowing cigarette-red, cranes aflame like attack ships on fire, high buildings lit up like a 1980s version of a futuristic Tokyo.