This is not the best day to travel. The train from Stratford is delayed. The train from St Pancras is delayed. The plane at Gatwick is delayed. The metro drivers in Barcelona are on strike so the tube is delayed. Easyjet claims that the reason for our two hour lurk in Wetherspoons is due to "a disruptive passenger on the previous plane", but the French air controllers are on strike, and other planes are delayed/cancelled. Mind you, aeroplane people like to lie to you, i remember when i couldn't use my personal headphones in the AV system because "it would break the socket".
Anyway, we get to our clean, quiet, basic hotel on the Diagonal and down to the festival to pick up our wristbands. Goat are playing, an
electronica band in masks
. We watch for a while, then abandon them for Cat Bar, the second of Barcelona's vegetarian pubs, for craft ale and a burger.
*
On Thursday, we go out for breakfast at one of our old haunts in Poble Nou, which used to be a cafe-cum-library but has now swapped books for magazines and a window to nowhere. Cafe Republic is shut, as is the bakery where we ate breakfast every day two years ago. You don't want other cities to change.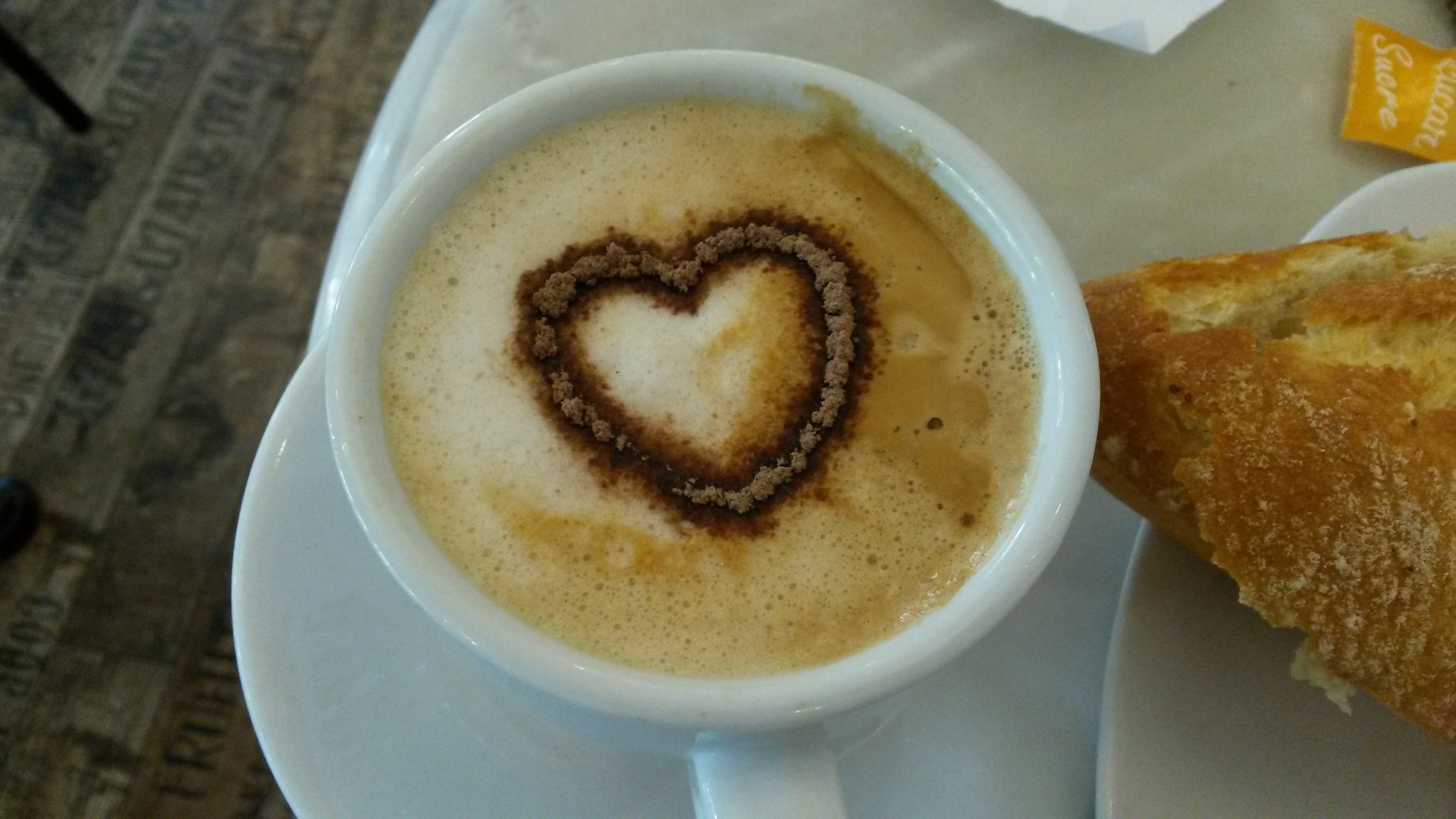 We go down to the festival, and go walking on the beaches before queuing up for Peaches. This is a post-apocalyptic beach, full of power stations, and strange looming industry. Dave points out that someone could meet you here with alcohol to take into the festival; I imagine a submarine surfacing, men emerging: "Cerveza-agua-coca-cola?"
We go up to Harley's flat, further up the Diagonal, via the off licence near the festival, which must make all of its money in this week-long period, a bit like Shane MacGowan in the run up to Xmas. Their appartment looks over the Marina and the beach and she points out where Blanche is staying, on a tiny boat moored up near the festival.
We go back to the Forum to see Peaches in the Hidden Stage, a
fairy grotto-cum-car park
. She comes on stage, dressed as a thrift store butterfly, to the sound of Nina Simone's wonderful
Four Women
(".....they call me Peaches!"). I'm not sure Ms Peach is mixed-race but I suppose she can identify with whatever she wants to. Mostly she identifies with sex; her first song is accompanied by dancing human vaginas, which open and close. Later, the dancers come on dressed variously as lions, unicorns, gimps and bondage queens. Merril erects a giant phallus and then climbs into it. I suppose if a dumpy woman with Limahl hair can proclaim herself the queen of shagging, then we all can. I do wonder whether she ever just wants a nice cup of tea and a few eps of Don't Tell The Bride though. I guess she's like Har Mar Superstar, a comedy sex symbol.
Later on, we go see Har Mar, who strips down to his leggings, but I'm agreeably surprised that he and his band actually purvey a nice brand of soul-funk. I suppose if you're a short, balding, tubby, white guy who is the diametric opposite to Otis Redding, you have to have something that'll mark you out from the covers bands.
Next up is AR Kane, whom I watch semi-recumbently so that I can pretend that I'm lying in bed listening to John Peel in the '80s. Later, a long long time later, at a time when I should be onto my third dream, LCD Soundsystem come on. They've kinda passed me by in the past; I thought they were a Hot Chip/Flaming Lips hipster hybrid minimal electronica band, but they bring the F-U-N-K. They have emotion, ideas, verve, passion. They have a song featuring Kermit the Frog (unfortunately not on stage). I particularly like I'm Losing My Edge, about the fear of getting old, of youngsters being better than you, especially as this fear is interspersed with piss-taking of the sort of people (men) who get upset if an under 30 wears a Ramones t-shirt ("Name three of their albums"). He mentions all the cool bands of the last 40 years that all the readers of Nick Hornby would like, although in the live version he changes Gil! Scott! Heron! to Sun! Kil! Moon!
*
We've missed breakfast so we go to Cafe Blu for salad and a cafe con hielo, which is a mere €1.35. Here it's sunny every day, not 13
ºC
one day and 26
ºC
the next. It doesn't even get that hot - the highest recorded temperature is a degree lower than London's. There are ten hours of daylight in the winter, as opposed to England's eight. Why don't we live here? I don't understand it, especially when we later meet Jamie's English friend Andrea, who married a Catalan and settled here.
At the festival, we hide from the sun in the twinkly planeterium-style auditorium (which is a museum the other 51 weeks of the year), where Richard Dawson is playing. He's a Geordie folk tale teller, i.e. literal folk about people in times of yore who stole a loaf pf bread and were deported to Australia. It's not quite my thing and we leave for Ben Watt who is lovely and does a song (
Some Things Don't Matter
) from the olden days, although it's a bit ruined by Bernard Butler hawking his rock Rickenbacker all over it. This time last year I was seeing Tracey Thorn with

picosgemeos
at the Stoke Newington Lit Fest. This year, her hubby.
We go back to the auditorium to see Cabaret Voltaire, which is essentially a film soundtrack. It's the centenary of the original Cabaret Voltaire, so perhaps the band thought they should reform. I have a little disco nap whilst fans dance in the aisles and security tries to stop them (all very Bill Haley). Next up is Caverns of Anti-Matter, who are Stereolab without the good bit (Laetitia) so we leave for Dinosaur Jnr, who do us the disservice of
not
performing Freakscene. What.Is.The.Point.
Unlike Radiohead, who make us stand through a very long set of songs that I half-recognise from the radio, until the end when they bring out Creep and it's a real hands in the air festival moment. Next up, House of Pain with Jump Around? or Rage Against The Machine's Killing In The Name Of? Then we can all pretend it's 1993 and we're still 20 years old. The 'Head don't have any visuals of themselves on the big screen, instead showing computer graphics. Later, I see a pic someone took of Thom Yorke and I understand why: he looks like Fagin now.
*
We get the tram up to Glories and walk around to the Sagrada Familia. It turns out that I booked the wrong tickets and we can't go up high to the walkways. Maybe my error was sub-conscious: last time I was there, I felt dizzy and nauseous. We have tickets on my phone and are told at gate two to go to gate four. At gate four we are told to go to gate two. No wonder they lost a war against themselves.
I haven't been here for 18 years, they've added a few
turrets
on since then. The end plan is 2026, the centenary of Gaudi's death by tram accident. Yesterday, I almost witnessed another one, someone running onto the tracks and stumbling over, fortunately he scrabbled for the side and was fine.
Amongst the selfie-stick wielding crowd and hen parties, we look at the rose windows bleeding colour: yellow, blue and green on one one side, scarlet, yellow, orange on the other. You can understand the grace and glory of God in such places - god the father god the son, god the metaphor. In the blessed light, I feel quite moved. Growing up in Doncaster where form was merely functional, whenever there's any art moderne/nouveau, I'm all over it. Bring me spirals and swirls and colours and beauty.
In the corridors, we look at the photos of the construction, and the consecration by Pope Ratzinger. He's accompanied by a flock of nuns who look like they're having a whale of a time. You can imagine his Popeness calling out: "Benedictine Nuns, represent! Anyone here from St Agnes Convent? Let me heeaar you say Ma-ry! Vir-gin!" Etc.
We go down the traffic soaked streets (honestly, the metro is regular, cheap and airconditioned. If you don't like being underground there're buses and trams and even funiculars; i don't understand why anyone is driving) to El Maderal, a vegan tapas bar with a lovely way with veg - mushrooms atop smoked tofu and cauliflower cream, avocado filled with fresh broad beans and asparagus, a plate of different types of tomatoes, which if done in England would be a disaster; here is delicious, garlicky, smoky, salty.
Festival fashion:


Smoking not vaping


Those 4 names t-shirts e.g. John & Paul & George & Ringo or Eccleston, Tenant, Smith, Capaldi - getting as bad as Keep Calm & Carry On.


That Sonic Youth t-shirt but featuring the Simpsons or Beavis and Butthead.


3/4 length trousers with long white socks i.e. the SPF 3000


Plastic flower crowns - sooooo basic.


Dave has some wine from the wine shack, which are named El Trendy, El Classico, El Seductor, but it all tastes El Cheapo and El €2.99 from Aldi-o. We sit in the food hall, which is St Mark's Square: someone that you know will pass eventually.
We go back to the
underground grotto
for the orchestral pop stylings of Cat's Eyes aka John Cooper Clarke and the Voices of Angels. They're an aptly named band as the singer demands the bright lights be dimmed. "I'm not playing a single note until they're off," he says, like he's reading from the Bad Boy Behaviour 101 Manual. They're beautiful though: girl group harmonies and
delicate pop
. I think the five women should dump the guy and strike out on their own with their keyboards and trombones and percussive instrumentation.
We go onto see the heavenly pop hits of The Chills and the violent wall of noise from the Boredoms. Then Richard Hawley do his rock 'n' roll, then wander over to see Brian Wilson do his greatest hits. It's all fun fun fun til he keels over. Seriously, given how 2016 has decimated the celeb population, I'm surprised he lasted the set. It's a kind of pre-necrophilia. At least Primavera don't have a Sunday afternoon camp act (Dolly, Tom) - in fact the next band (Deerhunter) salutes Primavera's integrity - a little go at Barry Hogan (here to do a DJ set), perchance?
Then it's time for the de-facto headline act. Primavera put all the female bands on last year and didn't bother with any this year, so I'd forgotten, until PJ Harvey takes the stage, that the cameraman loves to slide the camera up and down the female performers' legs. Lovely.
Everyone turns into their mother eventually and Peej is now 80% Kate Bush: the high priestess, the wood sprite, the big eyed waif fluttering her hands in front of her face, and singing at the top end of her range. It's music for weaving in and out of the stones at Avebury on Midsummer Night. We're not who we were 25 years ago, despite these festivals, and Polly can't be the howling hoyden of Rid Of Me forever - it'd be exhausting - but I miss her in leather and anger. She does 50 Foot Queenie as a sop to us old folks.
Then it's Parquet Courts (one of those mildly pointless thrash-pop bands that only exist for teenage boys to explain to teenange girls how great they are) and then I've eaten, drunken, watched and talked all I want to, so I walk home, only shouted at from one car by one tosshead.
*
Cafe in Spanish is cafe, but Pa in Catalan - bread is more important than a cuppa joe to the Catalonians. Dave takes a long time to wake up, so I sit in the cafe outside the hotel with cafe con leche/cafe amb llet and a croissant/cruxent for much longer than they take to eat and drink, world-watching.
We go into town and have gazpacho at perennial festival fave Dos Trece. Well, I order gazpacho, they bring me fish salad and insist that it's gazpacho until they renege and bring me the soup, which is delicious. We go onto the aftershow at the lovely Cultural Centre.
Bradford Cox, who are related to Deerhunter, are playing - krautrock, jazz, indie, psych, noise - just pick a style and stick to it!
I know Mudhoney on an indie disco rather than album track level and they don't play Hate The Police but they do roar their way through Touch Me I'm Sick!, and I bounce around a bit, 1992 style. i wonder if Mudhoney resented Nirvana's success, when they were doing much the same thing, or whether they're more pleased to a) still be alive b) have never got involved with Ms C Love.
Afterwards, we go to
Biercab
for Mike's birthday, craft beer and gourmet
bravas
. There are fourteen of us and one of the bar-staff moves several people off the long table to side tables, so we can sit there. A terrible piece of social cleansing that we totally benefit from.
*
We walk ten minutes down the road and we're at the
platje
Selva de Mar. We sunbathe, eat
salad
and mooch four beaches down to Barceloneta, the Margate of Barcelona. We walk through to Born, an area I've never been to before, the barrier (and barrio) between the beach and Gotic (old town). This is is a little more classy (and classic) with shady squares, Spanish guitar players, tapas bars and a bar where we sit with frozen cocktails and pasta until kicking out time, and this is by far my favourite Barcelona bit.